Rules, Responsibilities
& Ethics
No possession or consuming of alcohol or drugs during the treatment
No violence
of any kind
No intimate
contact
No smoking
in the building
If you are accepted for treatment you must ensure that your personal and financial needs are met prior to entering the treatment center (i.e. banking issues, welfare, etc.). Residents must ensure they have sufficient money on hand for personal necessities during their four week stay.
When entering the Wanaki Center for treatment, personal belongings will be thoroughly searched upon entrance. All products and/or medications which contain alcohol and/or mood altering substances will be withheld by Wanaki. All prescribed medications will be held and allocated to the resident by a Counsellor or Program Facilitator.
All prepaid travel arrangements purchased by the community and/or government must be handed over to the Center upon entrance.​
​
You are permitted to take medication including over-the-counter (including vitamins) but it must be prescribed by your physician/doctor. Medication that may alter the behavior of the resident's capacity to function within treatment must be evaluated by the treatment team.
Communication: You will have access to telephones starting the 1st Friday evening of the program. This telephone system is managed by the residents and if conflicts arise, the telephones will be taken away. Residents will have to understand and accept that they will not have access to internet/tablets/emails/cell phones/or laptops during treatment. Communication is encouraged through postal correspondence.​
Phone calls during the evening will be from 6 pm to 10 pm. This may vary depending on the evening programming.
During the weekend passes on the 2nd and 3rd week of treatment, the phones will be available from 11 am to 7 pm.
Passes: Residents have the privilege of 2 eight hour passes on the 2nd & 3rd Saturday between 11 am to 10 pm.
If you require personal supplies from town (ex. toiletries or cigarettes), you will be required to complete an order form and present it to the treatment coordinator for approval. Purchases are done once a week.
To ensure that everyone takes their responsibilities seriously, we track when a person shows a lack of respect of their responsibilities. This information will be shared with the staff and the resident involved. At that moment, a discussion will be had to re-examine the motivation of the resident to engage in treatment in order to improve their life.
A wake-up call is given by the Program Facilitator once every morning. Monday to Friday at 7:00 am and on weekends at 8:00 am. If a resident has kitchen duty they will be provided a wake up call a half hour earlier to shower before their kitchen duty. The residents are to be out of their bedroom by 7:30 am during the week and 8:30 am on the weekend.
Each resident is required to keep their personal room clean and tidy (i.e. making their bed each day). Every Saturday, with the help of the Program Facilitators, all other residents will be required to participate in the cleanup of their room and the center.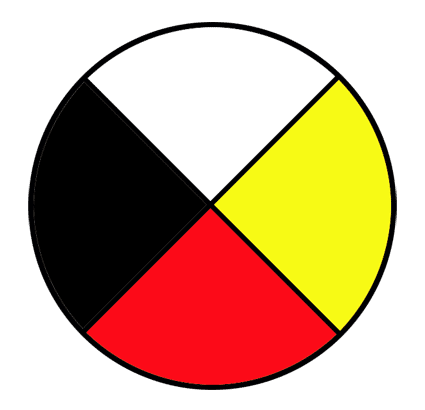 Each resident is responsible to work to their best ability on their 4 aspects:
Physical (walking, exercise DVD, using the gym, etc.)

Mental (paying attention during the workshops, reading, learning from others)

Spiritual (smudging, praying, meditation, offering tobacco)

Emotional (writing in journal, sharing in the circle)
Please reload
Respect safety procedures which will be shared with you during the tour of the facility

There is a register to be signed at the front exit.

Each resident must remain on the Wanaki grounds unless they are accompanied by a member of the Wanaki team.
Kitchen duty: there are 2 residents to help in the kitchen, set the table, clean the kitchen area and dining room, clean the pots and pans, load the dishwasher and take the garbage outside. These 2 residents are also responsible for placing the chairs in the big room where the program takes place.
A laundry schedule is posted in the kitchen. Each resident will be sharing the washer and dryer with their roommate on the day they have kitchen duties. Laundry hours are from 4:00 pm to 10:00 pm
Television hours are posted beside the television sets.
For safety reasons, you are not permitted to use any personal music devices such as an MP3, an IPod etc.
AA and NA meetings:

The same rules apply outside the Wanaki Center as at the Wanaki Center.

Please refrain from buying or having others (family/friends) bring in junk food ie: Pepsi/chips, while at AA or NA meetings.
Junk food: Any junk food that is brought into the center by anyone other than the Wanaki staff will be confiscated.
​​
​
I will respect the elders and their teachings

I am committed to respecting my own personal boundaries and those of others

I will respect the Wanaki property and staff

I will respect confidentiality

I will respect cultural and spiritual diversity

I will treat my colleagues as brothers and sisters

I will respect appropriate dress wear within the center and not wear clothes with logos that can be perceived as offensive or promoting drugs/alcohol

​I will use appropriate language and manners
The Wanaki Center has developed a Code of Ethics. Employees and care providers should all be familiar with Wanaki Center's Code of Ethics, the duties and obligations to all clients.
​
The following are the key elements of the Wanaki Centers' ethics principles:
Calm and quiet surroundings

Safe environment

Clean environment

Relationship of trust with clients

Integrity

Clients needs come first

Confidentiality and professional secrecy

Quality of services

Professional Conduct

Personalized Service
To ensure a safe and healthy environment for staff, residents, and visitors, Wanaki Center follows Canadian building standards. The Wanaki Center has regular inspections of the building and equipment, and conducts regular maintenance.
The Wanaki Center has an infection control manual and an emergency procedures manual to follow in case of an emergency.
The Wanaki Center follows the Canada food guide to offer healthy menus for its clients.
To ensure confidentiality, the Wanaki Center has all employees, students, and volunteers sign a professional code of ethics.
Clients must sign an information release form before any information on the client's treatment is released.